Tuscany is one of those places everyone talks about. There are paintings of the Tuscan countryside, movies about fancy villas and countless recipes on Pinterest with Tuscan-inspired flavors. Naturally, I was excited to visit such an exotic and picturesque place. I'm pretty sure I asked the question, "Is this Tuscany?" about 20 times even before we got to Toscana whenever I saw something that remotely resembled pictures I had seen of Tuscany. These regions we passed on the trains weren't quite Tuscany and were just beautiful farms of Modena and Lazio.

The real ​Tuscany exceeded everything thing I had ever imagined. The rolling hills with colorful, cute villages mixed in between the trees and the fresh air made Tuscany feel surreal. I realized quickly that pictures don't even come close to capturing the beauty of Tuscany so I just gave up on that completely and stared out the window barely blinking so I didn't miss a thing. On top of visiting Florence and see the parade, and seeing the set up for the Palio Race in Siena, we were even able to see a local music festival in Marcialla (strangely, they sang English songs the entire time)! I loved every minute of my time here and there's definitely something magical in the Tuscan air!
​
Powered by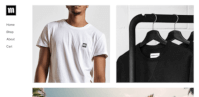 Create your own unique website with customizable templates.