Exploring Ferrara.
Here we are on the first day of our adventure within the city of Ferrara. So far the city has a quaint charm to it. Old but nothing about this city is old. Within its walls of stone and its streets of cobble stone it is full of history and life. The people are kind and welcoming, as well as modern and always dressed for the runway. Italians are always dressed for success. They are never seen in their home wear, it is always ready to wear. Heels are the tennis shoes for women, leather sneakers and loafers are the norm for men. Italian fashion and style definitely does not compare to what is considering chic in America. Coffee here flows like a river into the cups of the masses. When you say lets go to a bar, you will not find liquor lined shelves and wells. Instead you will discover a giant machine which produces espressos in the blink of an eye. Ferrara was showing itself to us and I was only falling more in love with this city.

We were tasked with a scavenger hunt to make us more familiar with the city the girls and I took our first day into the city head on. We started from the CIEE main head quarters and ventured out towards the castle. There were certain strategic stops which were for us to be better familiar with the city. We walked down one of the oldest streets in Ferrara towards the outer walls. Eventually the hunt took us to a place that has forever changed my life. Gelateria La Romana dal 1947 which has been churned out fresh hand made gelato since 1947. They only use the freshest ingredients and only seasonal fruits that are available on the market. Needless to say it was not the last time I ventured out to eat this delicious frozen treat, in fact by the end of the trip the workers already knew me like a regular and greeted me with a smile and reveled at my appetite for gelato.

Powered by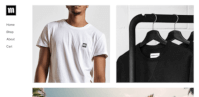 Create your own unique website with customizable templates.